𝔤𝔞𝔩𝔩𝔢𝔯𝔦𝔰𝔱.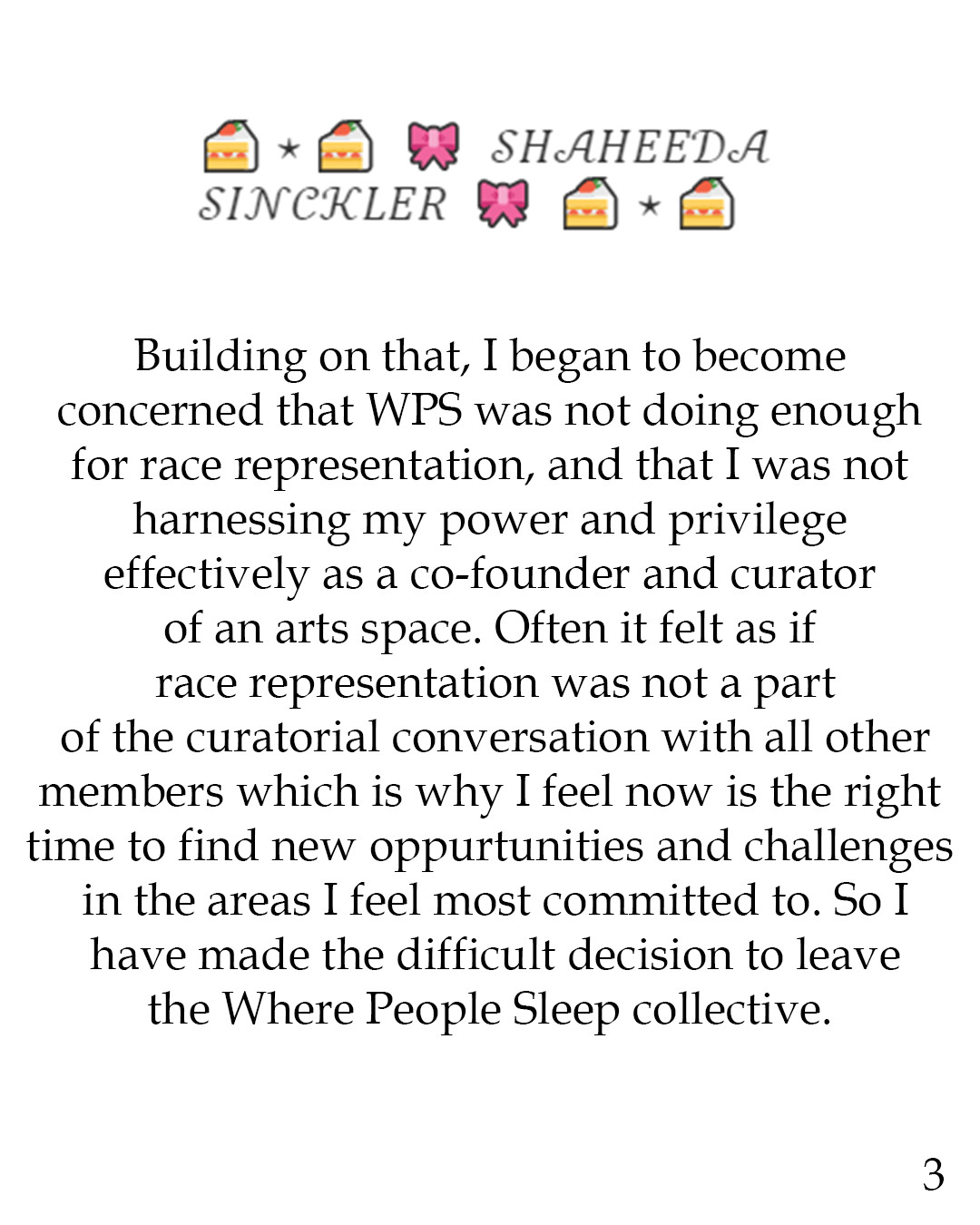 Where People Sleep
was a flat gallery and art collective that existed in Glasgow. It was founded by Shaheeda Sinckler, Amy DG and Samantha Dick in August 2016 and curated and hosted exhibitions and music events amongst other interesting collaborations.
︎
@ where people sleep
False Start Collective
October 2016
REBEL AGAINST
SYN Magazine
February 2017
GAME CHANGING ART COLLECTIVES TO CHECK OUT
INDIE MAG
July 2017
WHERE PEOPLE SLEEP
REEK.
August 2017
Where People Sleep
SHALLOW
December 2017
'this duo are exploring what it means to be mixed race in 21st century scotland'
i-D
January 2018 (feature on past exhibiting artists and they discuss Where People Sleep)
'The parties pushing Glasgow's club scene forward'
Dazed Digital
March 2018